A Legacy Worth Fighting For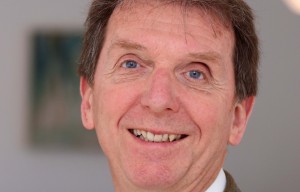 It seems certain that the unresolved mess that is Brexit will define Theresa May's premiership, but in her final weeks she made some policy announcements which the cynical might see as an attempt to reshape her legacy, writes Tony Abel. 
Whether she will be successful in that remains to be seen, but one of the most important – and potentially the one with the biggest long-term impact - will be the announcement that the UK is to become a 'Net Zero Carbon' country by 2050.  Environmental groups may have complained that this timescale amounts to too little, too late, but if the UK does achieve Mrs May's ambition, it will be amongst the first leading economies in the world to do so.
All sorts of things make up our country's carbon footprint, from transport and manufacturing to food production and energy supply.  And there is no avoiding the fact that what goes on in our homes has a substantial impact.
The good news is that the UK's total UK greenhouse gas emissions in 2018 were 43.5 per cent lower than in 1990 – in other words a cut of nearly a half.  But going from there to zero in the next 30 years is a rather taller order, and one which will involve every one of us adjusting the way we live our lives – in some cases, drastically.
There are two main tools government can use to get us to do this: legislation, and persuasion.  Neither can work on their own. 
In the world of building new homes, building regulations have become progressively stricter when it comes to the energy-efficiency of new homes.  They could be a lot stricter, but this would push up the price of new homes, and affordability of housing is another government imperative.  It's not as simple as you might think.
So persuading us all to embrace this new carbon-free world is the other vital step.  And when it comes to housing, there is evidence that the message is getting through.
For some years now, we have built all of our new homes to an environmental standard far in advance of that stipulated by building regulations.  We now ensure all of our new homes have the top 'A' rating for energy-efficiency, with features such as triple glazing, photovoltaic solar panels, high insulation levels, and increasingly air source heat pumps all in evidence.
All this does add to the cost of building a new home, but consumers are increasingly demanding high environmental standards.  We could build to Passivhaus standard – effectively net zero carbon – right now, but the cost is prohibitive, and for the moment this kind of home remains a niche product.  But it's what we will all have to work toward delivering at a price which people can afford to pay.
It is notable that the leaders in this field are the smaller house builders, who are demonstrating more concern for the world around us than some of the bigger operators.  So there will still be a need for legislation to get even tighter if we are to meet Mrs May's aim of Net Zero. 
In reality we don't have an option: the clock is ticking, and we must all take action.  Not so much to boost a politician's legacy, but to provide our own legacy to our children and grandchildren.