A Renewed Focus On Home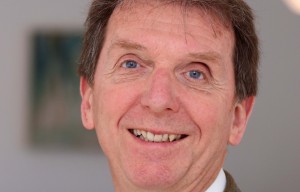 As we wait for an indication this weekend of when and how the lockdown might start to be eased, the past seven weeks have drawn into sharp focus just how important the relationship we have with our homes is to our wellbeing, writes Tony Abel.
The old saying is that an Englishman's home is his castle; actually, what the lockdown has shown us is that our home is many things: sanctuary, workplace, social hub, and in many ways centre of our world.
We have all had time to re-evaluate what our homes mean to us.  Whatever the 'new normal' looks like, it is clear that home is still going to play a very important part in it.  We have learnt to make the most of our homes, and for many, they have become our place of work as well – and it seems probable that this will become a somewhat more permanent state of affairs.
Perhaps that is why we have seen a continued interest during the lockdown period from people looking to buy a new home, even though our sales offices have been closed.  And it's striking to see what features those house-hunters are looking for.
It is clear that space for living has become a high priority.  Whether it's decent-sized rooms where families can gather together to socialise or simply watch a box set on Netflix, or a garden large enough to relax and play in, more room is definitely high on the list.
As more of us face the prospect of spending at least part of our working week at home for the foreseeable future (and maybe permanently), space to work is also an issue.  The odd day working from the kitchen table may be fine, but if it's going to be more than that, having somewhere where work can be separated from day-to-day family life is important.
And let's not forget how lockdown has taught us the importance of connectivity.  Zoom sessions, whether for work or social reasons, are now mainstream.  So decent fibre connections to the door are for many people a must-have.  And if we are going to be spending more time in our homes, energy-efficiency  is also a big factor.
The American political commentator William J Bennett said that 'Home is a shelter from storms – all sorts of storms', and that has certainly been true during the past couple of months.  The importance of our homes is in sharp focus; when people are once again free to move house, expect to see buyers hitting the market with renewed priorities.