Comparing Apples With Apples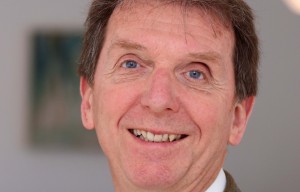 I like to try and see people when they move into one of our new homes, partly to welcome them, but mainly to check that they are happy with their purchase, writes Tony Abel. 
Perhaps it's because it is my family's 'name above the door', which means I take a more personal interest in how happy our customers are. 
I love to hear when a buyer is satisfied, and if there are any issues, I can reassure them that I take  responsibility for putting them right.  Too many big national companies – not just in the house building business – have lost sight of just how important this is.
Last week I was welcoming one such homeowner into their new home, and they had with them a relative who had recently bought a house from one of the national housebuilders.  Aside from being pleasantly surprised at the personal attention, he was 'blown away' with how much more we deliver as standard in an Abel Home than the national firm.
This of course was music to my ears, and I asked him to tell all his friends!  But it also brought home to me how important it is to look beyond the simple 'three bedroom home for £x price' claims and think about what you are getting for your money.  There is a huge difference between 'cheap' and 'good value', so it's important to compare apples with apples.
First of all, how big is a three bedroom home?  Aside from the fact that it has three bedrooms, the actual space available can vary widely.  I am confident that we supply more space per bedroom than nearly all of our competitors, especially the nationals. 
It's worth looking at what else you get for your money as well.  For example, our homes come with garages with remotely-operated doors (the larger homes have two, reflecting the reality of people's lives); carpets and floor coverings are supplied as standard, and the kitchens have fridge/freezers and dishwashers as well as the standard ovens and hobs.  Intruder alarms – an extra with most builders – are fitted as standard, not to mention solar panels and triple glazing.
So when I walk away after welcoming a new homeowner, I know that we will have delivered a new home in as near perfect condition as possible, on time – and that the homeowners can move in straight away without incurring additional expense at a time when finances are tight.  We even supply a small moving-in toolkit for those moving-day essentials, as well as a comprehensive manual about the house, and basics like tea, coffee, milk, mugs and loo roll.
Of course, we do offer upgrades and extras, and that brings many homeowners much joy when they reserve early enough to be able to personalise their new home.  That same human touch means they have the same member of staff to assist them throughout the process, from choosing colours to being at the home for the handover.
I am personally proud of the homes we deliver, and whilst I acknowledge that you might find new homes which are cheaper, they are almost certainly smaller and less well-equipped – does that represent good value?  As ever, it pays to look very carefully at what you are getting for your money.