Creating A Sense Of Place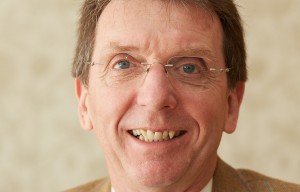 There will always be people who want to preserve their home towns and villages in aspic, although most would also agree that if we are to meet the need for housing in our country, then we have to be building many more new homes, writes Tony Abel. 
Achieving this will involve building at a scale which balances the numerical need to provide housing for everyone with the entirely justifiable wish to keep it all on a human scale.
That means that builders of new homes have a duty to deliver not just new houses, but viable and vibrant new communities, designed in such a way that we create quality new places with their own identities, where people will want to live and build social networks.
That of course means building quality new homes which meet the needs of how we live our lives today (embracing energy-efficiency and new technology, for example).  But it also means creating attractive environments, plenty of public open space, and design features which encourage people to come out of their homes and feel a sense of ownership of the wider locale.
Local amenities are important to this, and we know that the presence of good facilities will not just make a development more attractive, but will mean that people will pay a premium to live there.  A recent study showed that homes commanded a 20 per cent price premium if they are located close to the best-performing state schools, for example.
Whilst house builders can't be held responsible for the location, existence and quality of local amenities such as schools, places of employment, shops and so on (although we do contribute financially to these things through the various levies we pay), we can ensure that the way we design our developments contributes to building a stronger, desirable and more resilient local community.
Often this is about the physical environment.  How a site is landscaped, the provision of public open spaces, creating play areas for children, and even how (or indeed whether) house builders landscape front gardens all make a difference not just to the aesthetics of a new community, but how the people who will live there feel about it, too.
Those builders who genuinely care about community are willing to go further.  For example, on each site where we build new homes, we commission a piece of public artwork from a local artist to be placed at the heart of the new community. 
This isn't just about creating something that is nice to look at; it is intended to be a focus for the community, something that people can congregate around, a kind of modern-day village sign (in the case of our Swan's Nest site in Swaffham, it will be an actual village sign, designed by students at Nicolas Hamond Academy).
In planning circles, all this is called 'placemaking', a reflection that investment in infrastructure, amenities and public spaces creates better places to live.  If we really want to solve our housing problem, it has an important part to play.