Demand Remains High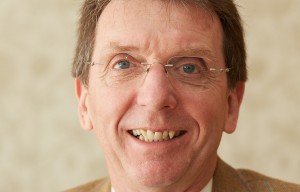 As summer turns to autumn and children return to school, there is always a feeling of 'new term' about September, writes Tony Abel. 
The summer began with the bombshell of the EU referendum, with dire warnings about the imminent collapse of confidence and economic activity in the wake of the vote for Brexit.
It is true that there is a sense of uncertainty in the economy, but any hesitation in the housing market seems to have faded away, and we have been experiencing record levels of enquiries (and sales) throughout the traditionally quiet summer months – at our new site in Little Melton, we had over 75 serious enquiries before we even put the first foundations in the ground.
I'm not quite sure whether we are bucking the national trend, but I sense that after the initial shock of the referendum result, life is returning to some sense of normality.  The immediate reaction of the Bank of England, reducing the already historically low interest rate even further, has certainly helped to make mortgages more affordable.
Perhaps this last move is responsible for a trend which has been identified by Legal and General, which has published a study highlighting the importance of the 'Bank of Mum and Dad'.  I wrote about this phenomenon in the spring, noting how the Bank of M&D now ranks in the UK's top ten mortgage lenders.
Low interest rates can only increase this trend, as parents (and increasingly grandparents) receiving negligible returns on their savings realise they would be put to better use helping the younger generation get on the housing ladder.
What is interesting is a new trend identified by L&G, whose research suggests that more than a quarter of UK parents would be prepared to lend to someone else's children, in exchange for a return on their investment.
To be fair, most of these people were talking about funding nephews and nieces, god-children and the offspring of friends, but some were even prepared to countenance lending to children of complete strangers.
It is an indication of where we have got to with the UK housing market that we are even talking about young people effectively turning themselves into investment vehicles for complete strangers, simply to be able to buy a home.
In principle it has the potential to be a win-win, giving first-time buyers a leg-up at the same time as providing some kind of return for savers who are getting next to nothing at traditional financial institutions. 
But I can't help thinking that there are some significant dangers in this approach.  Lending to your own family members is as much about wanting to help out as expecting a financial return; lending to strangers' children raises all sorts of questions about regulation, ensuring investments are safe and the possibility of legal issues down the line.
The continued demand for new homes shows that the market is buoyant, and this is helped by schemes such as Help To Buy.  But until we solve the problem of how to make owning a home affordable for our young people, the Bank of Mum and Dad will continue to be an important factor in the market.