Desperately Seeking Certainty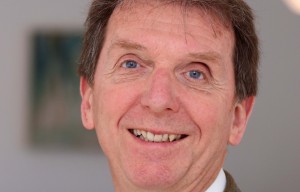 Whilst many people are stimulated by the new and the challenging, in general, we are programmed to seek certainty in their lives – and that is a commodity which seems to be in short supply just now, writes Tony Abel. 
Not a day goes by without us being regaled with stories of how the current political uncertainty is affecting our lives.
No-one can deny that the ongoing Brexit saga is seriously denting confidence, whether that is businesses delaying investment decisions or families reining in their spending because they keep hearing that food and medicines could be rationed and the cost of living could soar.
This quest for certainty is also making itself felt in the housing market.  People are still buying homes, but increasingly they are looking for the safe bet, the purchase which will provide financial security and peace of mind.
We have seen a very busy start to the year, with sales in the last two weeks in particular reaching levels we haven't seen for some months.  It would appear that there are two main reasons for this counter-intuitive strength in demand, beyond people's quite natural desire to get on with buying their own home.
The first is a slew of exceptional mortgage deals, and especially in the longer-term fix rate market.  Mainstream lenders such as Nationwide are offering five year fixes at 2.14 per cent, and ten year fixes - for which you would traditionally pay a big premium – at 2.79 per cent.  Not only do these deals offer serious affordability, but just as importantly, they provide the kind of long-term certainty everyone is craving.
For those moving with decent equity levels, there are even better deals to be had: Coventry Building Society is currently offering a ten year fix at 2.25 per cent for those seeking a loan of less than 50 per cent of the property's value.
The second reason for the healthy demand for new homes is the peace of mind they offer, with their ten year NHBC warranties, negligible maintenance costs, and provided you opt for an EPC 'A' rated property (and all of ours are!), low ongoing running costs.  In the current climate, only the brave will take on a 'project', or risk potential big bills for maintaining and heating an older home. 
No surprise, then, that worry-free new homes are still selling, even if the market as a whole is feeling the effects of these uncertain times, while we all wait to see what the future holds for our country.
The ongoing Brexit saga, which we all hope will be satisfactorily resolved in the not too distant future, is leading people to seek certainty, as far as possible, in every other aspect of their lives.  At least when it comes to buying a new home, that certainty is increasingly on offer.