Despite What You May Read, New Homes Are Better Quality Than Ever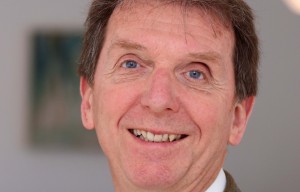 We try so very hard to deliver a new home that is as close to perfect as it's reasonably possible to be, writes Tony Abel.
It's a difficult task because there are so many trades and components, but that is our goal – and we mostly get it right.  So a generic story on the BBC website at the end of last week about problems with newly-built homes was particularly sad to see.
Of course, horror stories are always the ones which make the headlines; the many thousands of people who buy a new home and are free of problems don't make for riveting news stories.  However, if you are one of the unfortunate minority whose home is not built to the right quality, and/or your builder is tardy in sorting out any problems, then the fact that most people aren't sharing your woes is little comfort.
All new homes should be built to an acceptable quality in the first place, full stop.  There is no excuse for cutting corners, shoddy workmanship or skimping on the quality of materials.  That said, a home is a complex structure, and I think most people will accept that small snags will occur – it is how these are dealt with which will leave the lasting impression.
Moving into your new home should be a joyful, exciting, optimistic time.  I always enjoyed doing handovers and even today I still try and call and see every new homeowner during that process.  Customers are sometimes surprised to see the 'boss' visiting them personally, but for me it's not just a pleasure to witness their excitement at moving into their new home, but also an opportunity to demonstrate how seriously I take the quality of our homes, and the service we give our customers.  Above all, I get to see how our customers perceive their new home.
Perhaps that's the difference between buying from a local, independent house builder and one of the big corporate giants.  If our customers have a problem with their homes and they feel that they are not being dealt with properly, they can contact me directly; we do not hide behind anonymous call centres.
What's more, given that I and the majority of my colleagues live and work in the area where we are building new homes, we sometimes bump into our customers in town - that's another incentive to deliver a good house and look after the buyer! 
There is a danger that the kind of horror stories highlighted in the BBC report will tar all house builders with the same brush.  That would be unfair, because those of us working on a smaller-scale, local level are committed to building high quality homes – and dealing with any problems quickly and without fuss.  I think most home buyers understand the difference between that approach and the shorter term approach adopted by some of the 'big boys'.
And without wanting to understate the heartache buyers deal with when their new home is not as they hoped, buried within the BBC report is a telling statistic: the number of claims made under NHBC new home warranties has been falling steadily for some time - independent proof that overall, new homes are built to a better quality than ever – especially ours!