Downsizing – It's A Win:Win Situation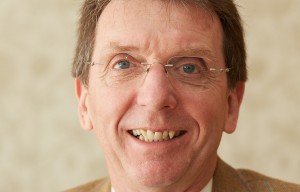 Research published last year suggested that almost a half of people coming up to retirement have considered 'downsizing' – that is, selling their home and moving to a smaller one, often in a different part of the country.
This growing trend generally represents a win:win, because it means that those whose families have flown the nest will no longer be living in homes with several spare bedrooms; in turn, the homes they leave behind will boost the supply of larger homes for growing families, often close to where there are employment opportunities.
A significant proportion of people who buy our new homes in Norfolk are doing exactly this, and they are generally selling up in London and the southeast in order to spend their retirement here in Norfolk.
The attractions are easy to see.  First there is the financial element: downsizing can release lots of capital, either boosting pension income, or in many cases helping younger family members take their own first steps onto the property market.
Secondly comes the quality of life factor.  Many people spend their working lives within commuting distance of London, but when they retire they can choose a location which better suits their lifestyle aspirations.  For lots, the relaxed pace of life in our county is a big attraction. 
We sold a home recently to a gentleman who had spent his life working in the civil service in big cities.  He is so delighted with his move to Norfolk that he told me, "It's a pity we can't shut the A11 now", showing himself to be a true Norfolkman within days of moving here!
Joking aside, it is not just the location that has to be right – the nature of the property itself is important, too.  When you buy a home to retire to, you are much more conscious that it must be easy to maintain, economical to run, and adaptable as you get older.  That is why so many opt for brand new homes, in many cases for the first time in their property-owning career.
With the ability to free up capital, find a more relaxed pace of life, and live in a home which is ideal for growing old in, it is easy to see the attraction for these downsizers.  But the advantages don't just lie with those doing the downsizing. 
As well as freeing up larger, family-sized homes close to where the employment lies, retiring people coming to Norfolk with plenty of freed-up equity will spend that cash locally – our economy is very much geared to leisure, and the 'grey pound' is an important part of that.
Given all the advantages, perhaps it is time for the Government to create a one-off stamp duty concession for those who are downsizing on retirement, to encourage them to make the move and free up the larger homes for families that need them.