Free Advice On Offer At Special Help To Buy Event In Swaffham This Weekend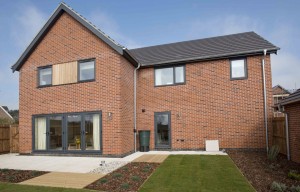 House hunters looking for their first home can get advice this weekend at a special Help To Buy event being run in Swaffham by a Norfolk house builder.
Abel Homes is holding the event at its Swan's Nest development in the town on Saturday, with specialist advice available about how to access the Government-backed scheme, which provides Equity Loans of up to 20 per cent of a home's value, meaning buyers can get on the property ladder with a deposit of just five per cent.  The loans are interest free for the first five years.
As well as advice about who is eligible to take advantage of the scheme and how to apply for it, the Swaffham event will also see a mortgage advisor available to explain the finance options available, and an estate agent to help those with a property to sell.
"Help To Buy has been a really effective scheme to help first-time buyers get on the property ladder, and to help existing homeowners take the next step, for example when they start a family and need more space," said Abel Homes sales manager Clare Cornish.
"Although the scheme is relatively simple, wading through Government websites and eligibility criteria can be a bit daunting, so we are holding this event to make it easier for people to find out more information – with a range of experts all in one place at one time."
The Abel Homes Help To Buy event takes place on Saturday 18th January from 10am – 4pm at Swan's Nest, off Brandon Road on the southern side of Swaffham.