Keep Calm And Carry On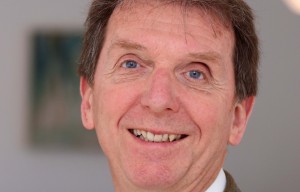 It is not very often that you can put fingers to keyboard to write a newspaper column and not be entirely sure that the country will still have a government by the time it is published, but we are living in extraordinary times.
Over the years we have seen some pretty seismic political upheavals, but certainly in recent times most of them pale into insignificance compared with the turmoil being caused by the referendum decision to leave the European Union, and the drawn-out, slow-motion process which has brought us to this point: less than 2,700 hours until we leave, and still huge uncertainty about what post-Brexit Britain will look like.
Small wonder then that activity in the property market has slowed down, according to the Royal Institution of Chartered Surveyors.  Whatever your point of view on the rights and wrongs of Brexit, it is human nature to delay big decisions until the future is reasonably certain.
However, it is only that: a delay, a pause, a hesitation.  People are still viewing houses (footfall to our show homes is healthy), and prices are continuing on a steady and sustainable gradual upward trajectory  People still want to move, and are making themselves ready to do so.  It's just that they are pausing before taking the plunge, until the future seems a little clearer.
Bank of England chief Mark Carney has predicted that in the worst-case scenario, a disorderly, no-deal Brexit, prices could fall by as much as a third over three years.  Leave supporters have branded this scaremongering, although few serious economic commentators foresee anything other than at least a sharp rise in interest rates if the worst did happen.
But if uncertainty was going to cause a crash, it would have happened by now.  The fact is that we all need somewhere to live, and that will continue to be true after 29th March 2019.  We may see some short-term fluctuation, but in the end supply and demand will determine what the market does, and there are still more people wanting homes than there are homes on the market.
For the canny buyer, that long-term view will take precedence.  If you believe that Brexit will lead to interest rate rises, then it would be sensible to take advantage of the great value long-term fixed rates which are available right now, rather than wait and risk paying much more for your mortgage.
Those who delay too long also risk not being able to take advantage of Help To Buy.  Although the Chancellor extended the scheme by two years from its original end-date of March 2021 in his autumn Budget, it will be restricted to first-time buyers only and will be less generous during this extended period.
You can understand why people are concerned and hesitant right now.  But I take heart that Britain is a robust and resilient nation.  History shows that we overcome challenge and adversity, and whilst the road ahead may be bumpy, I believe we will succeed in the future.  To borrow a phrase from recent history, it is the time to 'keep calm and carry on'.