Keep Calm And Carry On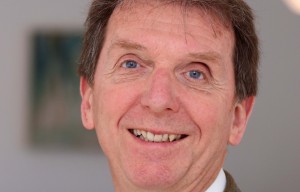 The last seven days have been nothing if not eventful, with a sense that the world has been coming to an end since the announcement of the EU referendum.  Whatever the long-term implications of that decision – and let's face it, none of us know right now what they will be – we can be pretty sure that running around in a blind panic is the worst thing we can do.
Instead, we should be heeding that famous war-time poster as we go about our daily lives: 'Keep Calm and Carry On'.  If that advice was good enough to see our parents' generation through genuinely scary times, then it's good enough for the current situation.
I take heart that 52 per cent of those who voted are enthusiastic and excited about the outcome.  Consequently, there should be some swell of confidence (amongst those who voted Leave, at any rate) that leaving the EU is good for the country. That's a lot of potential feel-good factor.
Whatever the outcome of the vote, and whatever happens in the coming weeks and months as the consequences play out, one thing has not changed: the fact that there is a huge shortfall in the supply of new homes, and that demand will underpin the market.  Alongside this we will see some hesitancy in the second-hand market that may cause fewer homes to be offered for sale - thereby increasing the pressure caused by not enough homes being available.
London, of course, is a separate market and has been over-heating for some while.  Whilst some Londoners may have to relocate to another EU city, and uncertainty may cause some investors to withdraw from the capital's property market, I expect that any vacuum may be filled by those seeking to take advantage of the sterling conversion rate.
What's more, the UK will always be looked upon as a safe haven for investment in the long-term.  Interest rates are unlikely to increase any time soon - indeed there may even be another small cut in the base rate - so funding a new home is very unlikely to become an issue.
Crucially, we must not stall our own economy through failing to spend and invest.  It is too easy to talk down a market and an economy which is fundamentally sound, especially when investors start to panic.  Never has keeping calm been more important.
Interestingly, we had very good 'footfall' at our showhouses last weekend, and by Monday we had sold two new homes (at full asking price).  I don't believe that the Norfolk market will change much, if at all, in the coming year or so.
So keep your nerve and in a few years' time we will hopefully be asking what all the fuss was about!