Little Melton - A Little Gem in South Norfolk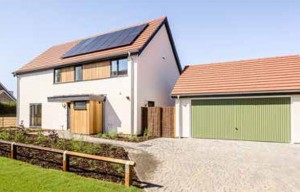 We hear lots about the appeal of North Norfolk, but what about the locations in the south of the county? These little gems may not get the same level of exposure, but villages like Little Melton, are just as quaint and just as beautiful places to live.
Why Buy a Home in Little Melton?
If you're thinking of buying a home in South Norfolk, Little Melton definitely won't disappoint. Situated on the outskirts of Norwich near to the market town of Wymondham and the larger villages of Hethersett and Cringleford, Little Melton has maintained its village appeal with the added bonus of its easy access to the A47 and the A11; making it ideal for commuting further afield. Only 6 miles from the city centre of Norwich, Little Melton is a popular place to live for professionals and city workers.
Little Melton caters for all ages with its warm community feel and all the amenities you would expect. There's a popular local pub called The Village Inn which as well as a beer or two, can also provide a tasty meal for a lunch or evening if you don't fancy cooking. There's a village hall which regularly holds group activities and events; a church, shop, a post office nearby and a doctor's surgery in the next village, Hethersett. The Norfolk and Norwich Hospital is less than 3 miles away and is easily accessible by bus.
For those with young families, the village has a pre-school nursery, primary school, local park and playing field; as well as access to the areas' mobile library and a short distance from the local High School, Hethersett Academy. For those with grownup children, who have their sights on university, the University of East Anglia is just a 7-minute drive away.
As a village, Little Melton has it all, and as a countryside location on the outskirts of an historical city, it really is an idyllic yet inspiring place to live.
If you looking for a new home to buy in Little Melton then check out The Limes development, which has a range of modern, energy efficient 2,3 and 4 bed new homes for sale in a great location.