New Homes – The PM Speaks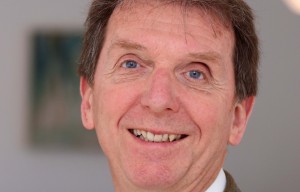 Theresa May's much-trumpeted speech on housing was delivered on Monday, and as we have become used to from politicians, it was heavy on the 'what we want to see', but rather more sketchy on the 'how we are going to deliver it', writes Tony Abel.
The speech heralded the draft revision to the National Planning Policy Framework, a rather dry sounding document which in actual fact sets the agenda for the provision of new housing in our country.
Two things in the speech were particularly difficult to listen to.  The first was emotive language around 'stopping the square boxes with red roofs'.  Whilst in principle we might all want to see every single new home built to an individual design, this is rather at odds with the Prime Minister's call, in the next breath, for housing numbers to increase dramatically, and for the cost of housing to fall.
Yes, we should be looking to see attractive house design, but the fact is that the way to achieve additional, more affordable homes is through replicating relatively simple house design.
The part in Mrs May's speech which got all the headlines was her implication that developers are sitting on land and not building-out sites with planning permission.  Unless building starts the moment planning permission is given, there will always be a substantial amount of land with planning permission awaiting construction to start. 
Often as not, this is because once planning permission is granted, there is much work to do and that work is complex involving many different agencies, many of which are under-resourced and seem unable to respond in a timely manner.  The gap between planning permission being granted and being able to start building is usually much bigger than any house builder would choose.
Of course, like every business, house builders have to carry a stock of 'raw materials', and for us that is land.  We simply cannot run our business without the certainty of the next site waiting in the wings.  Carrying a modest and necessary provision of land to move onto next is not 'land-banking', but simple economics.  Accusations of developers deliberately sitting on huge swathes of land with consent and not building are largely fictitious – it just doesn't make any kind of business sense.
As you would hope, many of the measures the PM suggested are sensible.  For example, requiring 20 per cent of all new housing sites to be less than half a hectare will help smaller builders and are more appropriate for smaller communities.  
Greater emphasis is being given to first-time home owners, and a new proposal for Affordable Private Rent will help provide variety to the supply of Affordable Homes provided by registered landlords (housing associations).
Despite some helpful suggestions, the whole system remains clumsy and under-funded.  I don't see a government commitment to keep pace with infrastructure either, and the issue of financing house building, which bankers still view as higher risk, also remains difficult and unanswered.  And that is before we try to find and train the additional skilled workers needed.
In spite of all the obstacles, the industry is improving its delivery of new homes.  It would be nice to hear politicians recognise this fact, instead of constantly using house builders as political Aunt Sallys.