Norfolk House Builder Named As One Of The UK's Most Inspirational Companies In Stock Exchange Report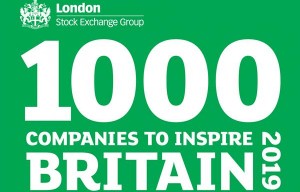 A Norfolk house builder has been named as one of the most inspirational companies in the UK, by the London Stock Exchange.
Abel Homes has been included in the sixth annual London Stock Exchange Group's 1000 Companies To Inspire Britain report, which is a celebration of 'the UK's fastest-growing and most dynamic small and medium-sized businesses'.
The Watton-based firm had to demonstrate positive revenue growth over the last three years, as well as show that they were outperforming their peers.  It is the second time that Abel Homes has been selected for the list.
"Being named as inspirational is particularly pleasing, as it demonstrates that not only our performance, but also the way we do things is inspiring others," said Abel Homes chairman Tony Abel.  "Inclusion in the report is testament to the hard work and dynamism of our team."
David Schwimmer, CEO of the London Stock Exchange Group, commented, "The London Stock Exchange Group's 1000 Companies to Inspire Britain report identifies the UK's most dynamic SMEs.  SMEs drive growth, innovation and job creation and are the lifeblood of the British economy.  We believe that supporting the growth of these businesses is critical to the UK economy and the creation of a society that works for everyone."
A full searchable database of all of the companies, along with a downloadable PDF of the publication, can be found at www.1000companies.com.