Standing Up For The Little Guy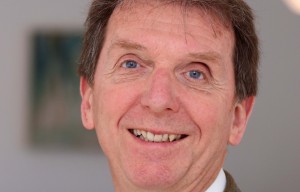 The long-awaited Housing White Paper published by Communities Secretary Sajid Javid last month promised to set out how the government intends to fix what it calls our 'broken housing market'.  Key to achieving this is finding a way of creating many more new homes than are currently being built, writes Tony Abel.
Unfortunately, the White Paper itself is full of the usual political platitudes, but very little of substance when it comes to coming up with workable solutions.
One idea is to encourage more development by smaller house builders, which in principle, as you might imagine, is something I'm very much in favour of.  Six in every ten new homes in the UK are built by just ten large firms.  Something like eight in ten of the small house builders operating in 2008 have disappeared.  It's difficult to argue that the current situation isn't very much weighted in favour of the big, national developer.
While that's good news for their shareholders (Persimmon reported a 23 per cent jump in profits just this week), I would argue it's not so good for local communities, nor for house buyers. 
News that one of the big national players has had to set aside £7 million to compensate buyers for shoddy workmanship is not that surprising – big companies do tend to put satisfying city investors higher up the list of priorities than satisfying their customers.
But Mr Javid saying he wants the playing field to be rather more level for smaller house builders is very different to actually making it happen, and there are many barriers to entry for small-scale firms.  A labyrinthine planning process favours large companies which can afford big in-house planning experts; onerous infrastructure conditions disproportionately hit the viability of smaller sites; and despite an easing of credit, obtaining finance to build houses in the first place remains tough.
That's a shame, because small, local house builders provide a real win:win for local communities.  They are willing to take on smaller sites which are of no interest to the national corporate, but which provide more human-scale development, especially in our rural communities.  They tend to engage more with those local communities, not least because they are themselves part of those very communities.
Small, local house builders are also more accountable to their customers.  If we get something wrong, our house buyers can call me personally.  That provides us with a powerful incentive to get the quality right first time, and where we do make mistakes, to put them right quickly.  We cannot – nor do we want to – throw up sub-standard homes in the knowledge that by the time the faults are discovered we will have scuttled off back to our corporate headquarters in London.
It's a shame, then, that the White Paper didn't offer anything more than vague aspirations to help smaller developers contribute to fixing our nation's housing problem.  We have an important role to play, and despite the power of the 'Big Ten', Britain can't really do it without us.