Stepping Up To The Plate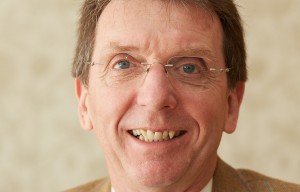 Last month in this column I wrote about how the money which house builders contribute to the local community as part of the planning process - the Community Infrastructure Levy – is often used to prop up the finances of our cash-starved local authorities, rather than being used for the direct benefit of the immediate community where the new homes are being built, writes Tony Abel.
Although this is disappointing, we perhaps shouldn't be too harsh on our local councils, which in many cases are constantly being asked to take on more and more tasks while being given less and less cash.
As a result, the burden of building sustainable communities is increasingly moving away from the public sector and onto the private sector.  We can debate whether this is right or not, but it is the new reality. 
There will always be commercial companies who are only interested in making a quick buck, but there are also many businesses – usually locally-owned, smaller firms – which recognise their responsibilities to their local communities, as well as their workforce, their supply chain and their shareholders.
It is interesting to see a steady growth in developments being brought forward for planning consent which include not just new homes, but the sort of amenities which might once have been provided by public bodies.
For example, this week has seen a plan put forward to redevelop the former Start-Rite shoe factory site in Norwich, with a 79-bed care home and 42 supported living homes being proposed.
Last month Breckland's planners approved our own plans to build a mixed use development on the southern edge of Swaffham.  As well as the 160 new homes you might expect a house builder such as us to put forward, our proposal also included a 64-bed care home, up to 40 assisted living homes, and a small local retail centre.
Putting this kind of plan together is no simple matter.  The planning authority expects us to have an operator lined up for the care home, and shops signed up to the retail space, before they will consider granting consent
This is a different type of development for us, but we have done it because we recognise our responsibilities as house builders to do more than just deliver the bricks and mortar of new homes.
My family has been closely associated with Swaffham for many years, so we have a good understanding of what is needed to create and sustain a vibrant, successful community in the town.  Could a big, national firm have achieved the same level of understanding?  With pressure from institutional shareholders, would they have wanted to?
All I know is that in the new reality, where local government is increasingly strapped for cash, firms such as ours will increasingly have to step up to the plate and play a wider part in the development of communities, beyond simply building new homes.  We are ready to take on the challenge.