Stop The Press: Business As Usual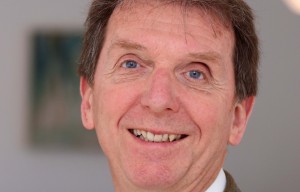 As a rule, I'm not a big fan of politicians interfering in the property market, writes Tony Abel. Invariably their motivation is more to do with winning votes than solving actual pressing problems.  These are initiatives driven by the need for headlines more than anything else.
So it was refreshing when the then Chancellor George Osborne introduced the Help To Buy scheme in 2013.  This was designed to help buyers who were struggling to save the considerable amount needed for a deposit – people who were being hit by the double whammy of rising house prices and lenders demanding an increasing proportion of the purchase price as cash up front.
The initiative had two main parts: the first saw the Government guaranteeing a proportion of the mortgage (typically 15 per cent), allowing buyers to access mortgages with a deposit as low as five per cent.
The second – and much more important – part of the scheme was an Equity Loan, whereby the Government would lend buyers up to 20 per cent of the value of the home, again enabling those who had saved a five per cent deposit to buy a home.  The government loan was free for the first five years.
This scheme did indeed generate headlines, and for the right reasons.  It was a measured, sensible idea which has helped many thousands of responsible buyers onto the property ladder.
Unfortunately, Help To Buy again generated headlines last week – and for entirely the wrong reasons.  The Mortgage Guarantee element of Help To Buy was always due to expire this year.  Never ones to let the truth get in the way of a good story, much of the national media have seized on this as an opportunity to run sensational headlines in a rather pathetic attempt to concoct a narrative about a 'big split' between Theresa May and David Cameron.
So headlines such as 'Theresa May's Government reveals end of help-to-buy mortgages in new break with David Cameron' (from the Telegraph last week) give the impression that Mrs May has abolished Help To Buy entirely.
That is simply not true.  The Equity Loan part of Help To Buy – the bit that most buyers actually take advantage of – will run as originally planned until 2020.  It remains a very successful and useful initiative.
It's good to see that our own EDP has resisted the temptation to mislead its readers.  As ever, our national press has much to learn from the everyday integrity of its regional counterparts.
Of course, 'Government Scheme Works Well; New PM Retains It' doesn't make for much of a juicy headline.  But we should continue to shout about the availability of Help To Buy, so that first time buyers who are saving hard to purchase their first home know that it is still very much available.