The Bank Of Mum And Dad Is Open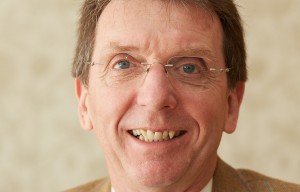 The credit crunch which first took hold in 2008 really put the squeeze on mortgage lending, but one aspect of the market which many believe resulted from the recession had in fact emerged some time before that difficult year, and remains a growing feature, even as bank and building society lending has eased: the bank of Mum and Dad.
With rising house prices, and lenders no longer able to provide high loan-to-value mortgages (therefore necessitating hefty deposits), parental help has never been so important in getting first time buyers onto the property ladder.
According to a report from Legal & General this week, lending from parents will hit a staggering £5 billion this year, assisting the financing of a quarter of all UK mortgage transactions.  That puts the Bank of Mum and Dad firmly in the top ten UK mortgage lenders!
This phenomenon was once almost exclusively the preserve of London and the southeast, but it is now widespread - and the housing market simply couldn't function without it.
A good proportion of people who buy the homes we build are 'empty-nesters' who are downsizing to free up equity to help the next generation buy their first home.  Many of these are relocating from hotspots around the capital, looking to move somewhere which is more affordable, and which will give them a good quality of life in their retirement.
Small wonder, then, that Rightmove say that Norwich is the fourth most searched-for city for homes outside London.  We have known for many years that the city, the county's market towns and its villages all have a powerful draw; now the need to free up capital to help children secure their own home is accelerating that trend.
All this is great news for our local economy and for the vibrancy of our local communities, but it is also putting a squeeze on the availability and affordability of homes in the county.  For those young people who are not able to access financial support from their parents in particular, affording that first home is ever-more difficult, with the average price of a home in the county now topping £280,000.
The demand is not going to go away, so as a society we have to bite the bullet and accept that the only way to balance the market will be to increase supply – and that means building more new homes. 
I realise that will not be a popular statement for some, but any parent knows how difficult it is for their offspring to afford a home, and every withdrawal from the bank of Mum and Dad is another dent in their retirement hopes and dreams.