The More Things Change, The More They Stay The Same...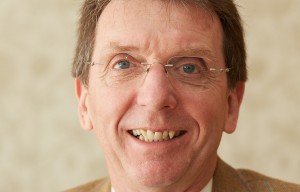 'The more things change, the more they stay the same' – so wrote the French writer and philosopher Voltaire, his point being that while things might seem to change on the outside, fundamentally nothing really alters at all.
Clearly Voltaire was not involved in selling houses, because in our experience there has been a seismic shift amongst purchasers over recent years, with the emergence of what might be termed 'the informed buyer'.
We all know that 'location, location, location' is a powerful reason why house-hunters choose one home over another, and this is perhaps the one thing that has remained a constant.  We know that if we build new homes somewhere which offers a great quality of life, good facilities and easy access to employment, schools, etc, people will want to live there.
What has changed is buyers' attitudes to the home itself.  Not so long ago, 'kerb appeal' was the dominant factor: the initial impression that a house made, alongside things such as the appearance of kitchens and bathrooms, would go a long way to selling a house.
These things are still important, but in many cases they have been overtaken in importance by more measurable criteria, and in particular energy efficiency and technology.  And it is in these areas that we are constantly surprised by the depth of knowledge shown by prospective purchasers.
Maybe soaring energy costs have concentrated their minds; maybe the message about the environment is getting through, but when customers start asking questions about the U-value of a home – essentially the rate of thermal transmittance, or how much heat escapes through the structure of the building – you know that they have done their homework.  An attractive streetscape on its own won't cut it anymore.
Likewise savvy buyers want to know how future-proof their new home will be in terms of technology.  Has it got a high speed fibre connection to the door?  Does it have power sockets with integrated USB ports?  Is the house wired to take advantage of services such as Sky+?
Buyers are more demanding than ever about what their new home, and why shouldn't they be?  After all, saving a deposit, raising a mortgage and buying your own home is a huge investment, and it's not unreasonable to expect that your new home should meet modern standards.
House builders can either grumble about demanding customers, or embrace their aspirations and build ever-better homes.  Those of us who choose the latter route can expect strong demand for their homes – a good example of this has been experienced at our new site in Hingham, where from an initial release in April of 15 new homes, all featuring EPC 'A' ratings and fibre to the door, only three remain on market for sale.
Demand from more informed buyers is leading to better quality new homes being built, and that's a change which is surely here to stay.