Time To Get On With It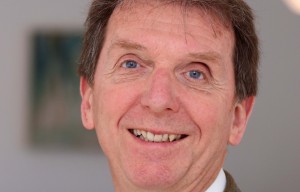 When 2019 started, as a country we were facing significant uncertainty.  It was far from clear who was going to be Prime Minister the following month, the Brexit saga was still rumbling on, and many people were putting off making big decisions in their lives (such as buying a home) until the situation became clearer, writes Tony Abel.
Now, here we are in December, and it's far from clear who is going to be Prime Minister next month… well, you get the picture.
Actually, although our politics remains in a state of flux, it's not true to say that in the real world we end the year in the same state of semi-paralysis as we started it – quite the opposite, in fact.  2019 has been the year in which people realised that they needed to take control of their own lives, and not wait for the politicians to get their act together.  I think most of us have come to the conclusion that we could be waiting an awfully long time for that to happen.
It is interesting – and slightly surprising - that we have seen sales of new homes maintain a steady and healthy level since the General Election was called.  Either that means that the British public don't think the vote will make any difference to their daily lives, or else they are confident that the current political deadlock will be broken this time round.
Either way, this time next week we will know who is going to hold the keys to Number 10 for the next five years.  Notwithstanding Brexit, the NHS and climate change – all very real and pressing issues – housing will remain front of mind for whoever is to lead us in the coming years.
Whoever it is, I hope the new Prime Minister will be bold and radical when it comes to tackling our country's undoubted housing crisis.  The first priority will be to make housing affordable, especially for first-time buyers.  That means increasing the supply of both open market and social housing, and it means ensuring that people can access finance to get on the housing ladder.
Initiatives such as Help To Buy for first time buyers has already enabled many people to purchase their first home.  The new PM must both maintain and extend the scheme, particularly as it's largely revenue-neutral (the public purse gets back a percentage of any growth in value, something many don't realise).
Streamlining the planning process will help more homes to be built – both for purchase and for social rental, because they are generally delivered together.  The many and varied public sector bodies which are involved in planning are generally woefully under-funded, and need more resources.  And they themselves need to work together in a more joined-up way, and with a greater can-do attitude, to help boost the supply of new housing.
The populace has largely decided to get on with it; once next week's Election is out of the way, it's time for our politicians to do the same.