Why It's Good To Think Local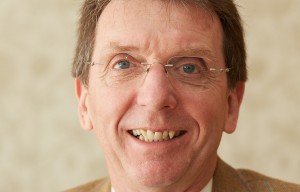 When the economic downturn came in 2009 and the housing market slowed right down, house builders were understandably cautious about bringing forward new developments, both because they knew they would struggle to find the finance to build them and also out of a fear that buyers were thin on the ground, mainly through lack of mortgage opportunities.  No builder can afford to invest in new homes which will stand unsold.
Although that recession is – thankfully – long behind us, a perception has remained about developers sitting on land with planning permission, or 'land-banking' as the headline writers have dubbed it.
This is something of an unfair view, as the many new homes sites around the county bear witness to.  Certainly there are plenty of buyers out there, provided you build the right homes in the right place, ensuring that you meet the needs and aspirations of today's house buyer.
Last weekend we launched our newest site, at Little Melton.  The fact that potential buyers were there two hours before the doors opened is an eloquent demonstration that buyers are eager to snap up quality new homes.
Why would you land-bank when there is such a pent-up demand out there?  Obviously I can't speak for the whole industry, but certainly we are building as quickly as we are able to, limited only by the sector-wide shortage of skilled tradesman - and there are some shortages in materials too (another legacy of that recession).
This week Breckland Council granted us detailed planning permission for our site in Mattishall, where we will build 35 family homes right in the heart of the village. 
I'm not going to pretend that everybody in that village was enthusiastic about the prospect of new homes, but I think there was a recognition that our proposal was sympathetic to local needs, in terms of design, location and scale.
When we engaged with local residents during the planning process, the fear of land-banking was raised.  We promised that we would get on with it as soon as we can, and we are keeping that promise.  Just days after we had received detailed consent, we started the process of tendering for groundworks (drains, roads, etc), and we will start building the new homes in the summer.
I'm convinced that part of our success is that we are not another faceless national company and our new homes reflect that in every way - in their appearance, their quality and their features. We are all about building new homes that our county so desperately needs: the right new homes in the right places on an appropriate scale.
That localness is the reason why our homes sell, too.  We know what people aspire too, things like clean, modern design, energy efficiency and fibre broadband to the door.  And when people are literally queueing down the street to buy our new homes, why wouldn't we get on and build them?