Energy Efficient Homes
Energy prices through the roof? Open the door to real savings
Reduce your bills and your impact on the environment
We all know energy prices are on the rise and it's you and the environment who are footing the bill. With little change on the horizon, it makes perfect sense to consider moving to a more eco-friendly new build home. Somewhere you can enjoy lower bills, increased efficiency and, over time, less maintenance. In fact, everything you can look forward to when you choose to live in an Abel Home.
Energy Efficient homes are typically those which are registered with an EPC rating of A or B. 85% of all new homes built in England in 2022 were registered with an EPC A or B rating. However, only 3% were EPC A rated. All privately owned Abel Homes fall into this category, the most energy efficient rating there is.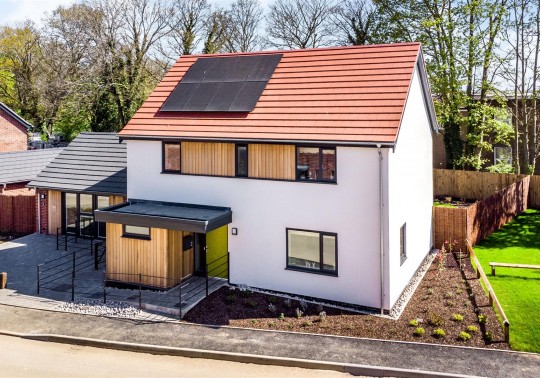 All round savings, all year round
The process of creating an award winning house begins at the design stage and continues throughout the construction phase. The fabric of the building is designed and constructed to a high standard ensuring a sustainable future and making each home 'A' rated for energy efficiency.
A Solar PV system generates free electricity to use around the home
Triple glazed windows reduce heat loss
High levels of insulation to lofts, ground floors and cavity walls helps keep your new build home snug
Low energy light fittings are always a bright idea
While an air source heat pump keeps your home warm efficiently
Even the letterbox in an Abel Home is external to minimise heat loss
From solar panels to triple glazing, increased insulation to low energy lighting, our new build homes are working night and day to save you money on your energy bills and help protect our planet for future generations.
Newly built homes which are EPC A or B rated typically use 58% less energy than older properties (where only 4% reach an EPC of A or B).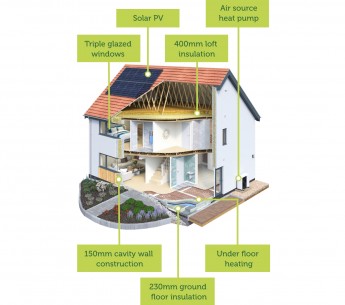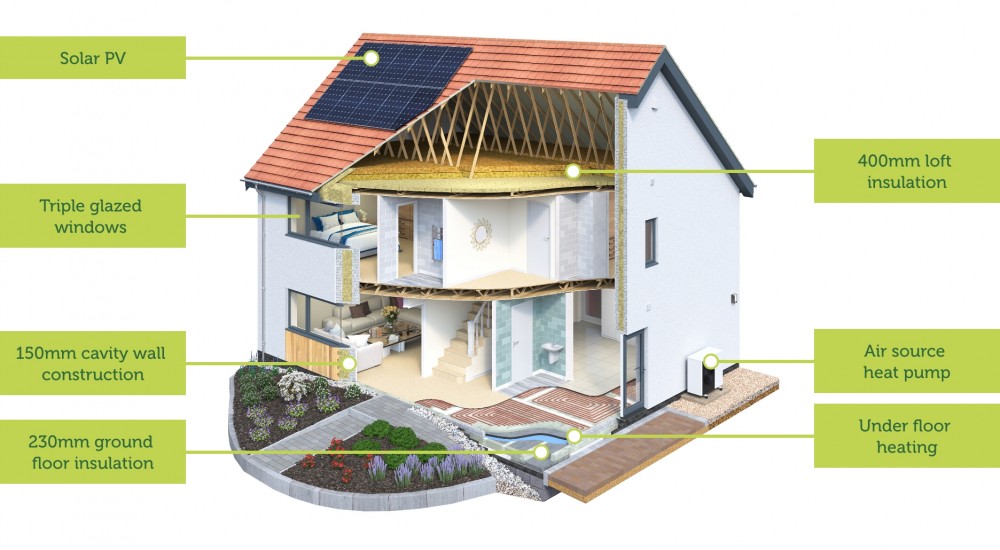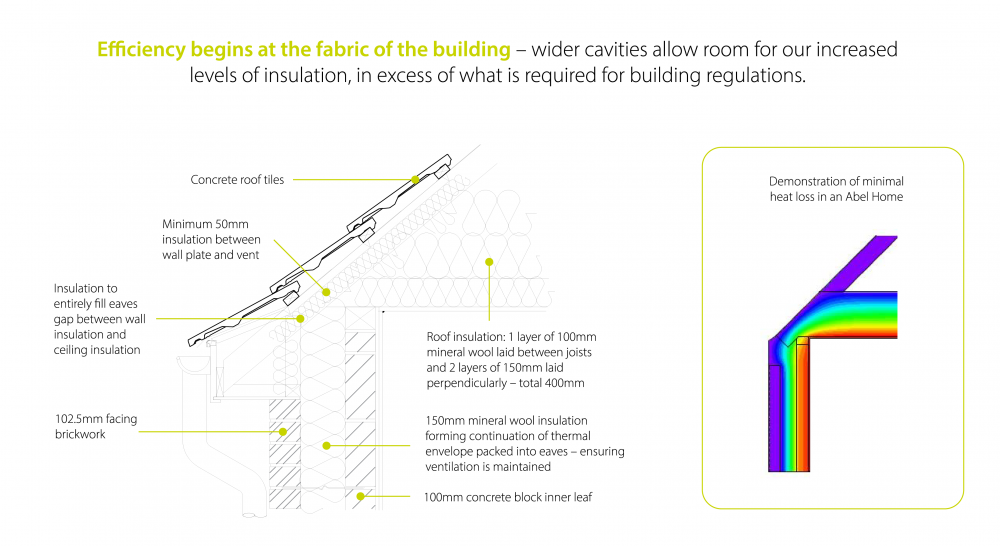 What's an EPC when it's at home?
Much like the multi-coloured sticker on new appliances, Energy Performance Certificates (EPCs) tell you how energy efficient a building is, giving it a rating from A (very efficient) to G (inefficient). EPCs also tell you how much it will cost to heat and light your property, and what its carbon dioxide emissions are likely to be. An EPC also includes information on what the energy efficiency rating could be if you made recommended improvements and highlights cost effective ways to achieve a better rating. EPCs are valid for 10 years from the date of issue.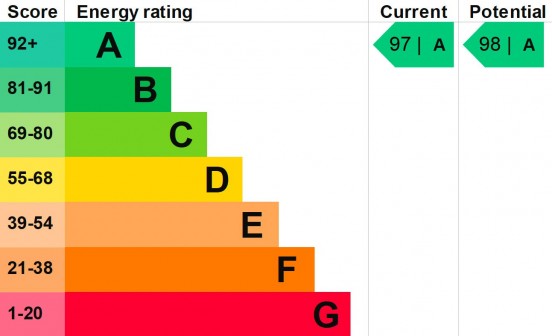 Energy Performance Certificate (EPC)
Properties are given a rating from A (most
efficient) to G (least efficient). Abel Homes are 'A' rated.

Properties are also given a score. The higher
the number the lower your fuel bills are likely to be.

More information on EPC'S
The bottom line is, moving to an energy-efficient new build Abel home will save you money, giving you more to spend on yourself and your loved ones. It will also benefit the entire planet. A place we all call home.